What is On-line Safety?
This may be described as a school's ability to protect and educate pupils and staff in their use of technology, as well as having appropriate mechanisms in place to intervene and support any incident where appropriate. Protecting students means providing a safe learning environment by using the appropriate monitoring and filtering, to control what students can access while at school. We use a tight system in school provided by Entrust, which captures screen and keyboard shots of any words and phrases that may be of concern. These are closely monitored and increase safety in school.
However, filtering in school only protects pupils while they are on our premises. Education around on-line safety is the only way to ensure that, wherever they are, children know how to stay safe online. Scroll down to view the useful sites for children and parents. Parents can receive advice about on-line safety from the NSPCC's website (below) or by calling the free helpline on 08088005002.
Scroll down to view more information, games and advice for children and for parents and carers.
Children - check out these great sites to help you learn about on-line safety. Stay SMART, take care of yourself and others on-line.
Thinkuknow - Children's Homepage
Games, videos and much more for different age-groups.
CBBC
Check out videos from your favourite characters and presenters about protecting yourself on-line.
Newsround
A special report investigating staying safe on-line.
Getting your kids a new phone for Christmas? Maybe a tablet or a laptop? Don't just focus on getting the best deal for the best tech; learn how to keep them safe when they're online too.
Live streaming, location sharing, images that disappear once viewed - the list goes on. Apps are constantly evolving - talk to your children about how to use them safely.
Watch the video below for more information.
Click the CEOP image to report anything on-line that has worried you.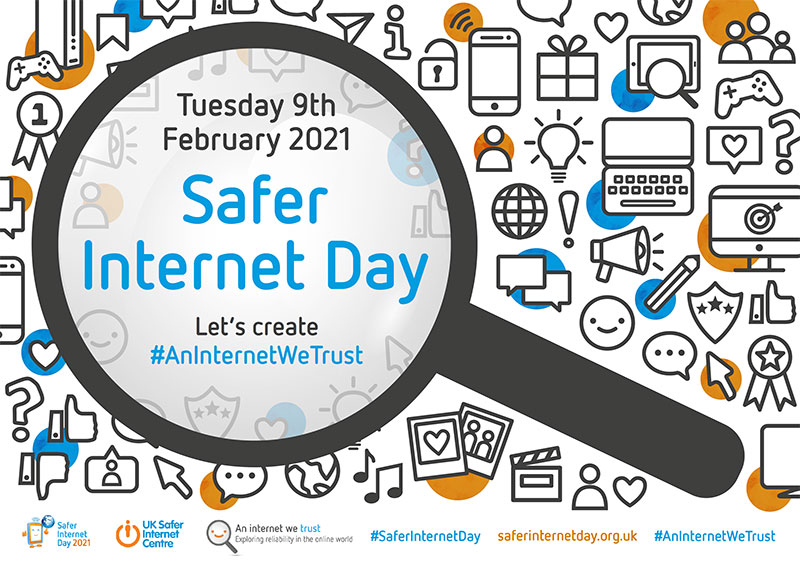 What is On-line Safety Education?
On-line safety education runs throughout the curriculum as well as through special units, events and days. The education of on-line safety covers a wide range of subjects, including:
Online behaviour – understanding what constitutes cyber-bullying and inappropriate texts and how to behave safely and with respect for others

Protecting your online reputation – understanding both the risks and rewards of sharing personal information online (your digital footprint)

How to use social networking safely

Understanding the reliability and validity of online information

Data security – keeping your personal information safe and being aware of viruses and hacking

​​​​​​​Knowing what to do if anything bad happens (e.g. you are a victim of cyber-bullying or you upload something by mistake).
Parents and carers - try out these useful sites to ensure e-safety at home. There are many easy ways to monitor and filter content. ​​​​​​​​​​​​​​
Thinkuknow Parents Homepage
Click the image above to access CEOP's Education site. Find advice on all aspects of on-line safety direct from the National Crime Agency.
The NSPCC have teamed up with O2 to help you keep children safe when they're using the internet, social networks, apps, games and more.
UK Safer Internet Centre
Here you can find e-safety tips, advice and resources to help children and young people stay safe online.