Welcome to Elm class!
We are so excited to see you all back at school. We are looking forward to the year ahead and having lots of fun together.
This year may seem a little bit different but remember we are here to help you. If you have any questions please come to us.
Mrs
Autumn Term 2019
Inset Day (closed to pupils): Monday 2nd September
Inset Day (closed to pupils): Tuesday 3rd September
Term starts: Wednesday 4th September
Explorer Dome Visit (in school) - Friday 6th September

Half Term: Monday 28th October - Friday 1st November
Term starts - Monday 4th November
Term ends (Christmas) - Friday 20th December
Holiday - Monday 23rd December - Friday 3rd January 2020
Indoor PE kit is needed every Friday and outdoor PE kit should be in school every Wednesday for PE with the sports coaches.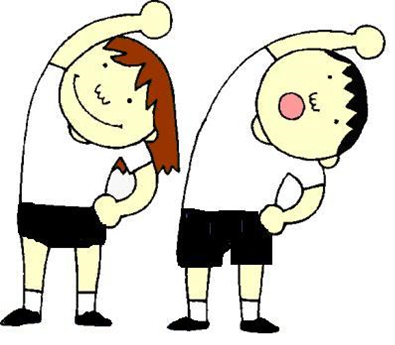 Please also remember to read with your child every day and bring home readers in on the correct day.
Home Reader days
Monday: Alfie, Amy, Ayla, Caelan, Charlie, Dilara
Tuesday: Dylan, Evie, Emily, Ethan, George, Hailey
Wednesday: Harry C, Harry T, Hollie, Imogen, Isla, Joey
Thursday: Leighton, Liam, Max, Mia, Oliver, Owen
Friday: Scarlet, Sorron, Taya, Thomas H, Demi, T.J
PLEASE LABEL ALL CLOTHES. IT IS REALLY HARD TO FIND A LOST JUMPER WHEN EVERYONE'S JUMPERS ARE THE SAME.
Drinking water is encouraged. Please bring a named water bottle to school every day.

Our topic for the Autumn Term will be 'Let's Play'. Children will study toys from the past and toys from the present. They will compare toys of rich and poor children and research the toys their grandparents would have played with. We'll attempt to make our own toys and we even hope to visit The Museum of Childhood at Sudbury Hall (details to follow). If you have any old toys or photographs of old toys used in your family we would love to see them!

Click on the spinning top to find out more!
Look at our amazing diva lamps that we made for Diwali!
Look at all the fun we had on our trip to Sudbury Hall Museum of Childhood!
We've been really lucky to have Clive Chandler visit our school to perform a Punch and Judy show. We thoroughly enjoyed the show; learning about glove puppets, marionettes and the history of Punch and Judy.
Look at some of the old toys we've brought in from home!
Throughout the country, children in Year 2 sit SATS tests during the month of May. At Hob Hill they are a low key affair and will be conducted with minimal fuss so that they are part of our everyday learning. More information will be available to parents nearer the time along with a parents meeting which will enable you to ask questions.

What tests do the children take?
There are papers in:
Reading (2 papers, 40 marks, about 70 minutes)
Mathematics (2 papers, 60 marks, about 55 minutes)
English grammar, punctuation and spelling (2 papers, 40 marks, about 35 minutes)
How are the tests marked?
At Key Stage 1, the teachers in your child's school will mark the SATs papers. The mark your child gets in each test is called the 'raw score' (out of 40 for Reading, out of 60 for Mathematics, out of 40 for Grammar, punctuation and spelling). This 'raw score' for each test will be translated into a 'scaled score', which will show how well your child has done against the expected standard. Children need to achieve a scaled score of 100 to meet the expected standard. Above 100 means they are exceeding the expected standard; below 100 means they are still working towards the expected standard.
Our writing will link with the topic of toys through stories such as: Goldilocks and the Three Bears, The Toy Museum and Leon and the Place Between. We will focus on correct use of capital letters and full stops whilst writing a story with a clear beginning, middle and end. Children will learn to identify a noun and verb and use them to create simple sentences.
Click on Goldilocks to hear the story.
Click on the box below to see the common words we need to be able to spell by the end of Year 2.
The circus came to Class 2 this week to prepare us for work on our new book 'Leon and the Place between'! We had a big top in our classroom, tickets to enter, a circus show to watch and lots of circus themed activities. It was great fun!
How do you catch a porridge thief?
You'll never believe what's happened in Year 2 today! Someone has eaten all of Baby Bears porridge. Who could it be? Year 2 have been detectives. They've looked for clues by spotting the nouns in the crime scene and used adjectives to describe them. Keep up the good work Year 2. Let's hope we find out who it is soon!
We will begin the term with a focus on place value. Children will learn to understand the value of each digit in a 2-digit number, compare numbers to 100 and read and write numbers in figures and words.
Click on the numbers to practise place value!
.
During October we will be focusing on addition and subtraction. We will work on number bonds to 20 and 100. Following this, we'll work on adding/ subtracting 1s and then 10s. Then work towards adding and subtracting two 2-digit numbers. The games below will help improve these skills:
In preparation for SATS, please practise telling the time. By the end of Year 2 children need to be able to tell the time to 5 minutes past/to the hour.