Hoot is heading off on an adventure (with Miss Davies tagging along to carry his bags). He will be flying by plane (to rest his wings) around the world to Australia.
Miss Davies will be helping Hoot to keep us updated on his travels on this page. We all hope Hoot and Miss Davies have a fantastic trip.
Bon voyage!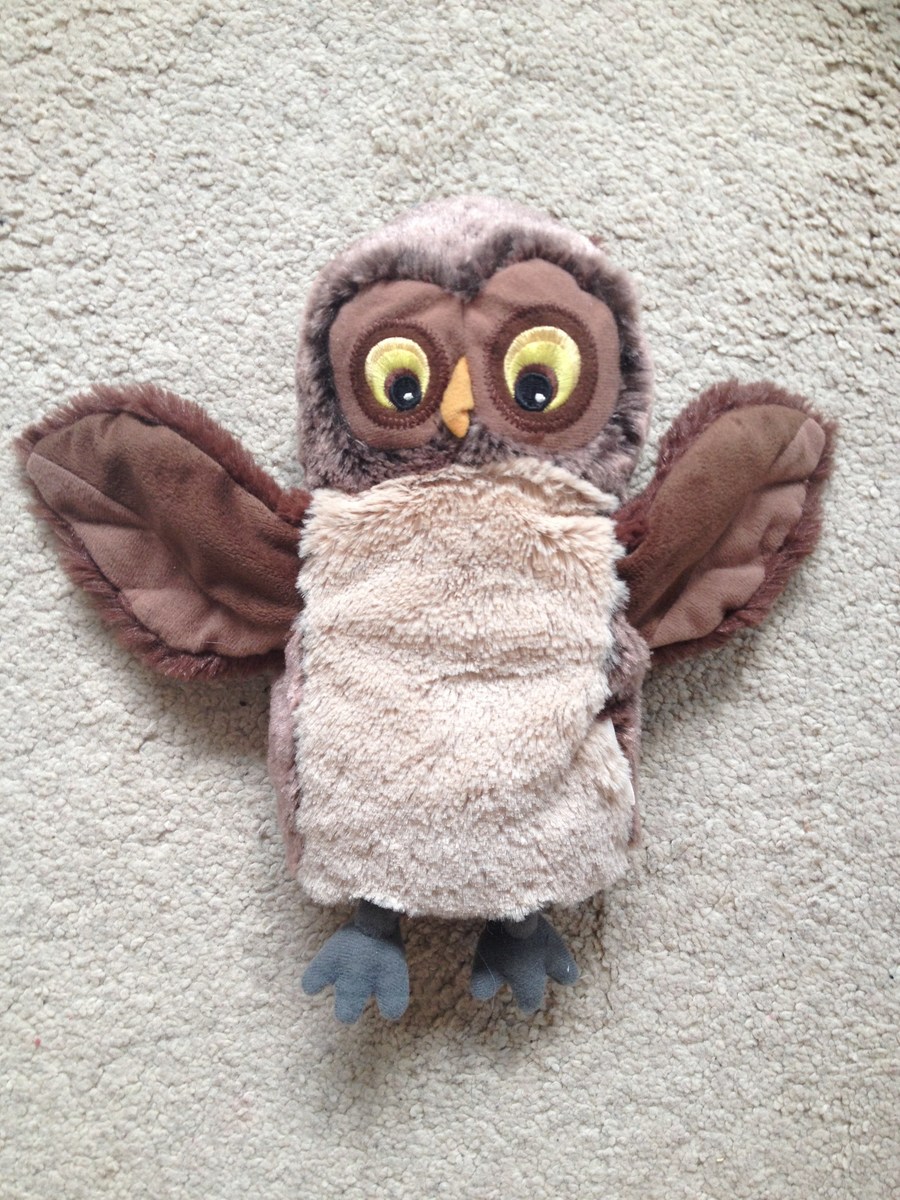 Day 1
Hoot is on his way!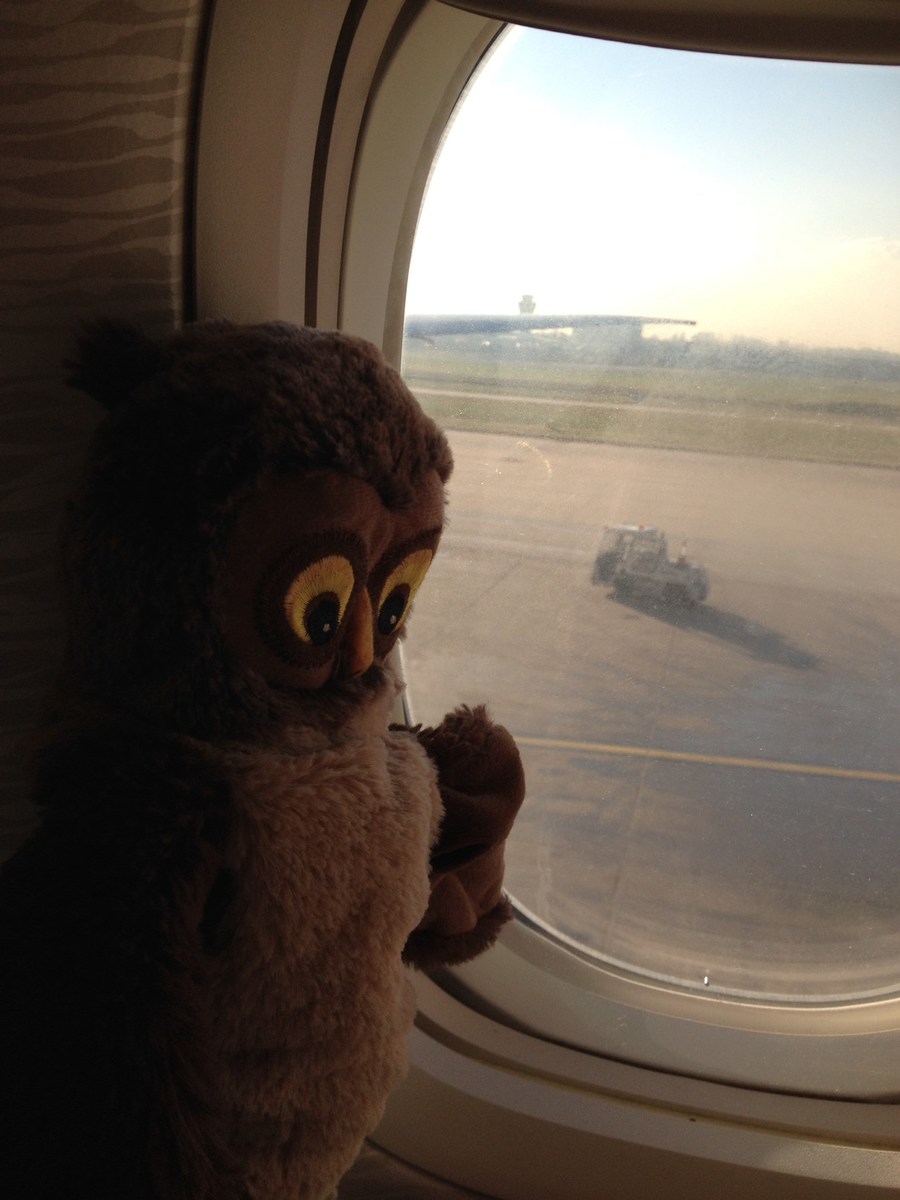 At Departures
At the airport ready for the 13 hour journey to Bangkok....
Hoots excited!!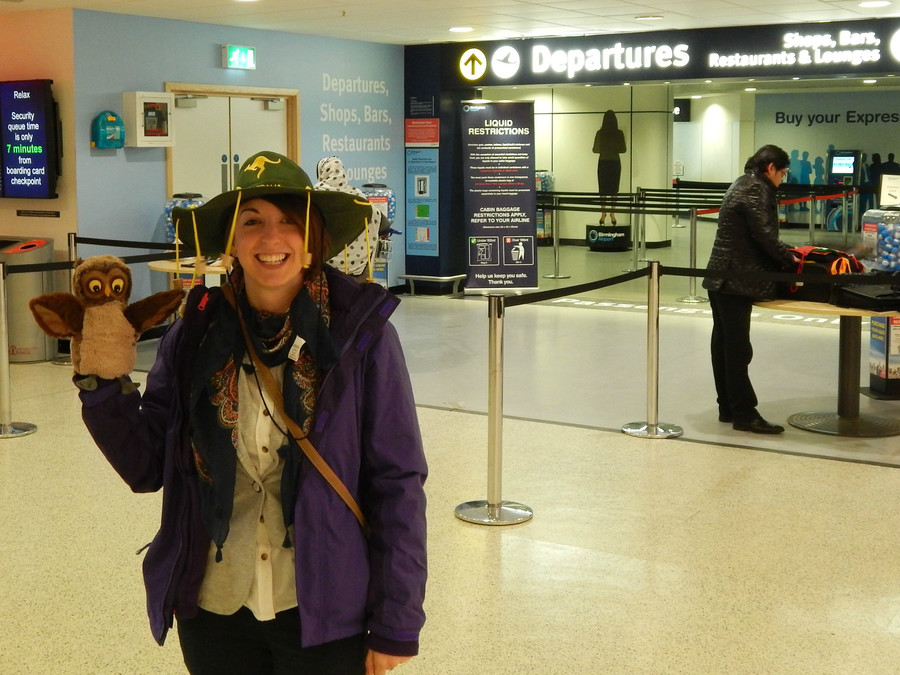 Finally made it
After the long journey he's made it! Hoot has a quick nibble while overlooking the city of Bangkok! He likes it up here.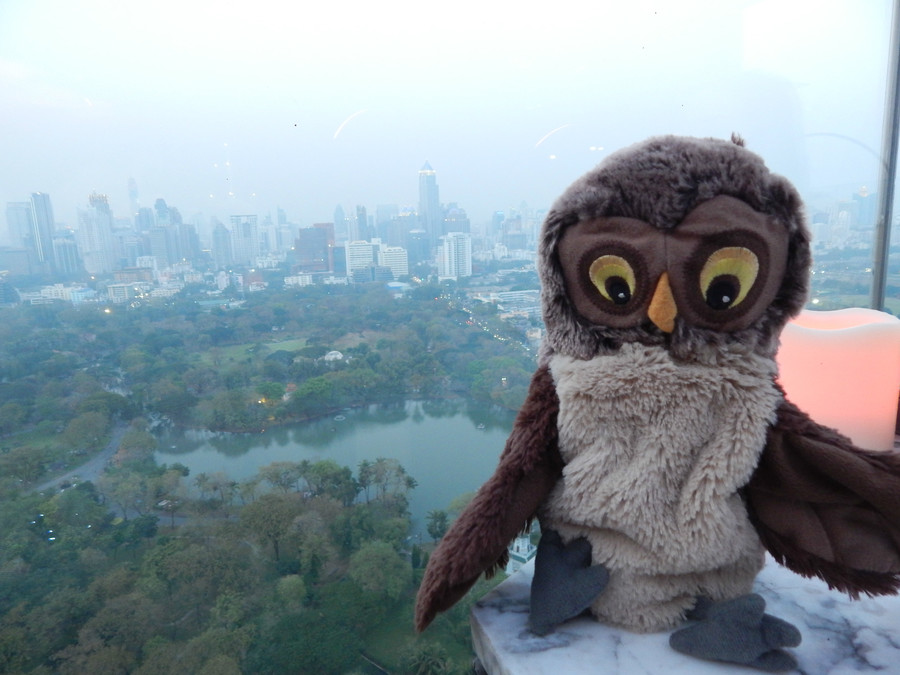 Dipping his toes
After a couple of days in the capital Hoot was thrilled to be on the beach. Here he is on a little island on the east coast called Koh Tao.