Welcome to the Class 6 page!
Welcome back to your final year at Hob Hill!
Watch this space for useful information, photographs and helpful links to support your learning in class. If there is anything you would like added to this site, please let one of us know.
Mrs O'Hagan, Mr Haynes & Mrs Lovatt

Diary Dates
Summer Term 2019
29th April - INSET day (CLOSED to pupils)
30th April - Pupils return to school
2nd May - School CLOSED to pupils - Polling Day
YEAR 6 BOOSTER MORNING
6th May - BANK HOLIDAY
13th-16th May - KS2 SATs Week
27th - 31st May - Half Term
Spring Term 2019
8th-10th January - Bikeability
11th January @ 2.30pm - First Friday Celebration
8th February - Academy Photographers
18th-22nd February - Half term
Reading is one of life's most important skills. Please support and encourage your child to become a confident reader by reading with them and taking an interest in the books they choose.
Reading books should be brought to school every day and signed Reading Records on the allocated day (see below).
Scroll down to see your child's allocated day
Monday:
Chloe
Harvey
Joshua
Finley
Leah
Max D.
Tuesday:
Max F.
Oscar
Harry G.
Charlotte
Adam
Robbie
Wednesday:
Sydney
Lewis
Ben
Harry M.
Melody
Madison M.
Thursday:
Harry R.
Ruby
Jenson
Louie
Lily
Georgia
Friday:
Lucy-Jo
Jessica
Maddison W.
Amine
Adrean
Thierry
Spelling
Spelling is a big priority in Class 6. Please learn your weekly spellings and be ready for a test each Wednesday. As well as weekly lists, you should be able to spell the words of the statutory lists below.
Statutory Word Lists
As part of our work on shape, we have been learning about the parts of a circle and finding the area. We also had a bit of a giggle to the song below - it is very silly but quite helpful too!
Laches Wood Information
SATS Homework
29th March 2019
Reading: 'The History of Chocolate'

Maths: written method of subtraction

Spelling: sc words

Spellzone website
DUE Thursday 4th April
5th April 2019 (to be distributed)
DUE Thursday 11th April
12th April - Easter Homework
Ten for Ten Maths - daily arithmetic and reasoning activities.
Work through your revision books
Suggested topics to revise
Place value: especially rounding

Reading: sequencing, summarising and inference

SPAG: Y3,4 words as well as possessive apostrophes, progressive,perfect and simple past/present tenses and subjunctive mood
Highly Recommended Revision Books
Click each title for a link to Amazon. Each book is priced at £5.99.
Rising Stars 'Achieve the Expected Standard' Year 6 Reading
Rising Stars 'Achieve the Expected Standard' Year 6 SPAG
Rising Stars 'Achieve the Expected Standard' Year 6 Maths
Spring Term
SATs Information Powerpoint (from 27.11.18)
Indoor PE: Tuesday
Outdoor PE: Thursday

All children in Class 6 now have a username and password to access Spelling Frame. This is a website where children can practise their weekly spellings, play spelling games and develop their accuracy in spelling.
Mrs O'Hagan will be keeping an eye on how the children are getting on.
Click the link below to log on at home to beat your high score and challenge fellow rock stars!
See if you can beat the mysterious Inger Money....
Monday 13th May -Thursday 16th May 2019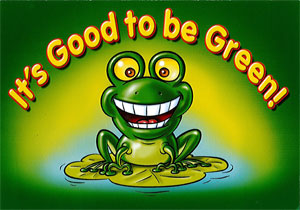 Click on each question to learn more about this fascinating period of history.
SCIENCE - Animals, Including Humans

Just how much do you know about your body?
Click on these links to learn more about the wonderful human body.
Review the key features of a newspaper article using this great 'Prezi'.