The BIG Build!
We are extremely excited that Staffordshire County Council have selected Hob Hill for expansion. Over the coming years we will grow from 210 full-time pupils to 315. But where will we put all of these children?!
From September 2016 to Autumn 2017, we will be undergoing a major building project, including a six classroom extension and significant remodeling of existing facilities. What an exciting time for our school!
This page will be used to record the progress of our building project over the coming months.
space
Please see our Facebook Page for more updates
03.07.17
It has been a very busy few months! As you can see below, there has been great progress on the internal work of the extension, with the six classrooms almost ready to go. There is paint on the walls and we are expecting the carpets to go down next week.
10.03.17
Things are really taking shape inside now and the aerial shot shows just how big our extension is!
space
03.03.17
How's this for progress?! From concrete to most of a building in just two weeks!
24.02.17
The timber framework and support steels have started to be installed.
13.02.17
The site is ready for the concrete 'raft' to be poured.
27.01.17
The team have installed pipe work which will link to new toilets and classroom sinks. They have also dug and lined trenches ready to pour the concrete foundations.
11.01.17
A New Year and Phase 2 of the project has begun! Our contractors, Seddon, have begun the process of excavating the playground for the main extension.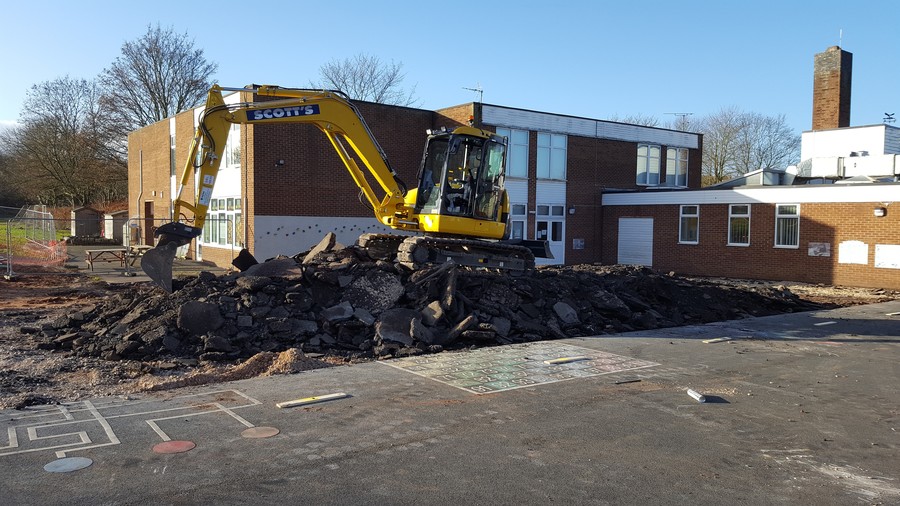 The new playground is ready for use and work on the front car park has begun.
space
The retaining wall is complete and tarmacking has begun.
space
These huge concrete 'Lego' bricks (each of which weighs 1 1/2 tonnes!) are being used to create a retaining wall. Further up the field, a wall of wooden sleepers will line the bank between the field and new playground.
space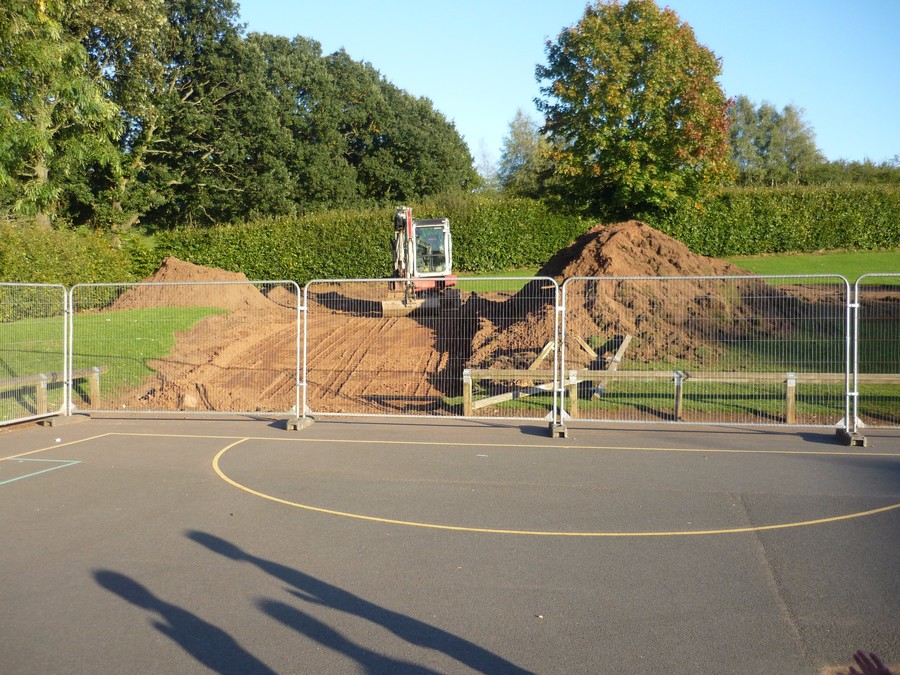 Breaking ground to begin work on our new playground.
space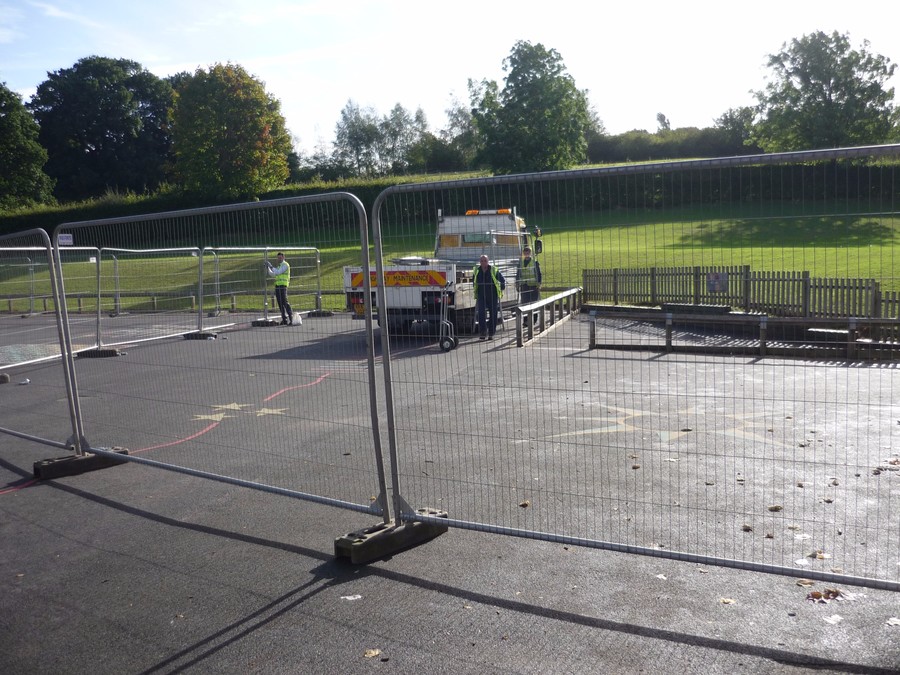 The fences are up! Kevin and his team have been busy making the site secure ready for Phase 1 to begin - we should have a new playground in 2-3 weeks time!