Added 16.03.15.
British Science Week @ Hob Hill
Today we launched our whole school Science week with a pop rather than a bang (see pictures below)! All this week, the children will be carrying out fun science activities in their classrooms; teachers will upload photographs on class pages so watch this space...
Added 18.9.14
Great Greek Grub!
On Tuesday 26th September, Years 5 and 6 enjoyed a fun-packed Ancient Greece theme day. The children togged up in Togas and sampled some tasty Greek treats.
Added 16.2.14
Hob Hill's Workout Success
Thanks to the fantastic efforts of our children and the support of family and friends, we raised over £1700 through our Lepra Sponsored Workout. A HUGE well done to all the children and many thanks to all who supported us.
Well done also to the children in Y6 who raised over £90 through their Lepra Cake Sale. A great effort!
Added 29.1.14
Hob Hill Says, "Happy Birthday!" to Lepra
As part of our support for the leprosy charity Lepra, pupils in Y5 designed special birthday cards to celebrate Lepra's 90th birthday. Pictures of their cards can be seen on the Lepra Facebook page:
https://www.facebook.com/LEPRAHealthinAction/photos_stream
Here are some examples:
This Friday, the whole school will be taking part in a sponsored Street Dance event, raising money in support of Lepra. Thank you to our families and friends for their sponsorship.
Hob Hill Serves Up a Tasty Global Treat!
On Friday 18th October, Hob Hill Primary School held its termly Global Day. The theme was Food Glorious Food, with children having the opportuntiy to taste some new and exotic dishes from around the world. Take a look at our video highlights!
Want to know what's been happening at Hob Hill...?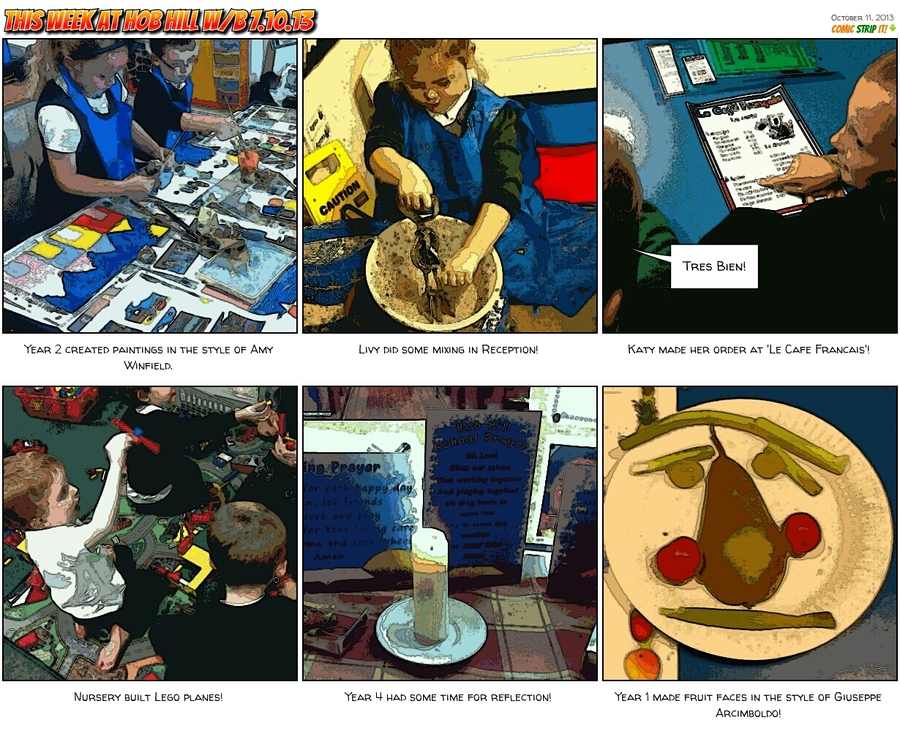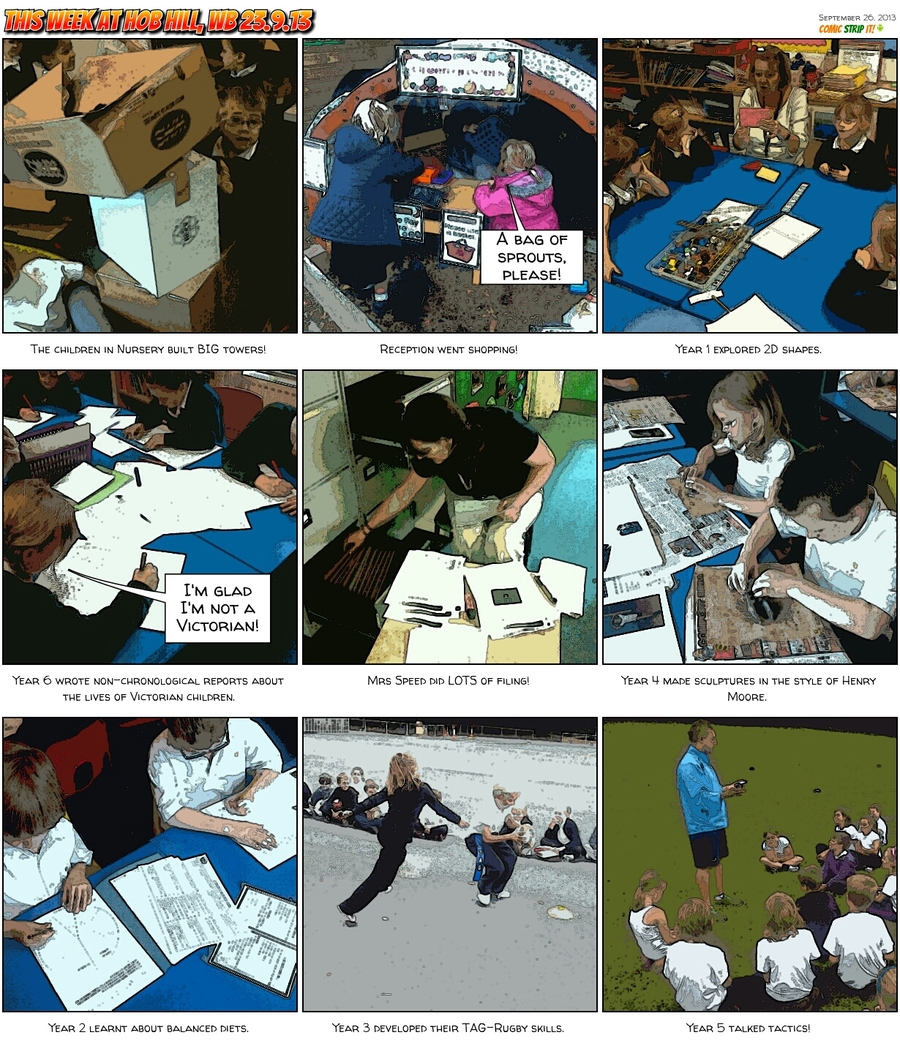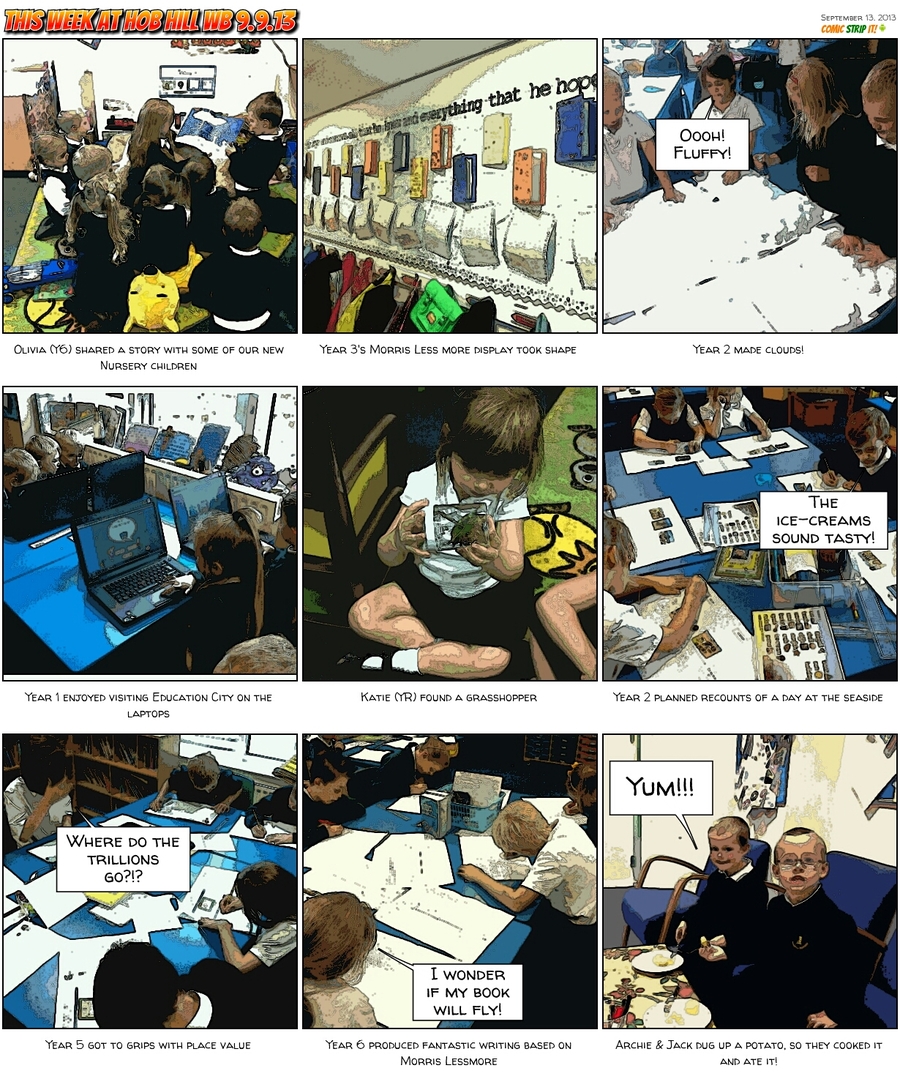 Secondary School Admissions 2014
Parents of pupils in Y6 should now have received information regarding applications for secondary school places in September 2014. The local authority admissions service are keen for applications to be made electronically. Full details of the application process and a link to make an online application are available here. The deadline for applications is 31st October.
Want to know what's been happening at Hob Hill...?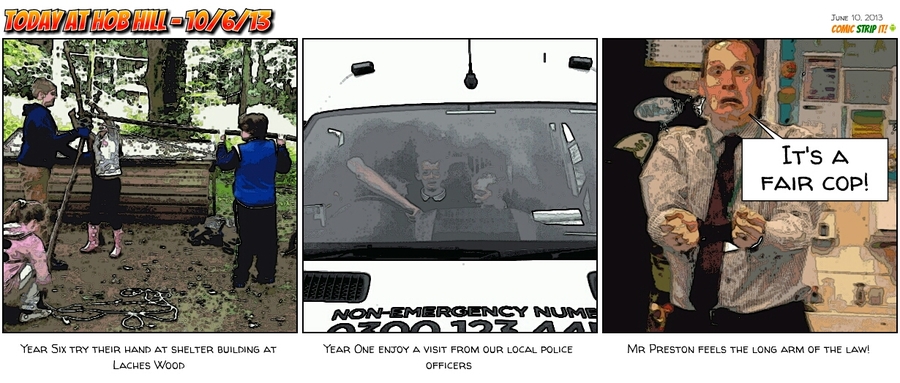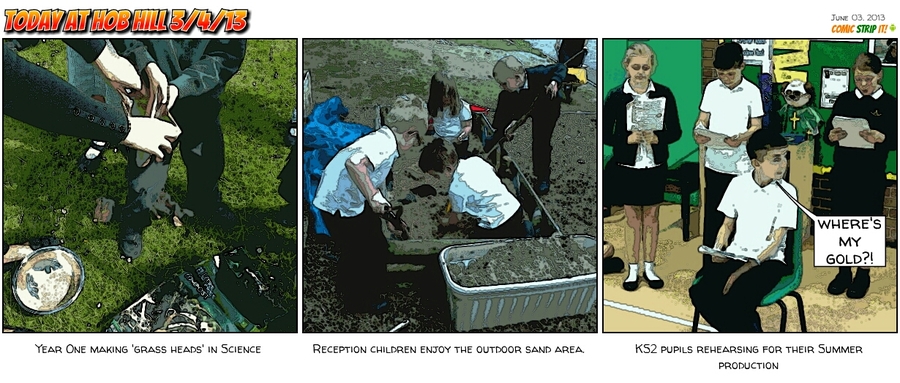 Children's Book Week

Monday 1st October saw the start of Children's Book Week. At Hob Hill we celebrated this with three competitions. Each class designed a book themed door display, with Nursery and Year 5 being chosen as winners.
The younger children were asked to design a book poster, while children in KS2 wrote 200-word stories. The winners of these competitions were Rosie-Mae Shuttleworth in Year 2 and Millie Fawcett in Year 6.
Here are all of our door displays: